Work with us and get
awesome results!
get a quote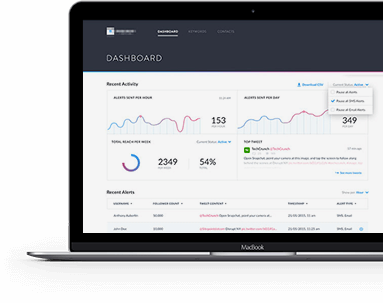 Reverse Logistics Solutions supports companies in optimizing their entire reverse logistics supply chain. We help our customers become fast and reliable in product return disposition, working in-house or outsourcing to a 3rd party provider to receive product returns, issuing credits, replacements, repairing, refurbishing, remanufacturing, harvesting parts, recycling, and selling into the secondary markets. .
Pricing for inside
to best practices for continuous Innovation
get a quote
Reverse Logistics Solutions supports companies in optimizing their entire reverse logistics supply chain. We help our customers become fast and reliable in product return disposition, working in-house or outsourcing to a 3rd party provider to receive product returns, issuing credits, replacements, repairing, refurbishing, remanufacturing, harvesting parts, recycling, and selling into the secondary markets. .
Work with us and get
awesome results!

Introduction
The Reverse Logistics Solutions Code of Conduct (the "Code") is a valuable public resource that ensures our regular business contacts are handled ethically. The Code applies to all people associated with Reverse Logistics Solutions, such as directors, officers, staff of Reverse Logistics Solutions and its subsidiaries, and our agents, partners, consultants, contractors, and suppliers when portraying or acting on behalf of Reverse Logistics Solutions. The same rules bind vendors and partners that provide services and products to Reverse Logistics Solutions. Since compliance with the Reverse Logistics Solutions Vendor Code of Conduct is a prerequisite for doing business with Reverse Logistics Solutions. Reverse Logistics Solutions' principles and dedication to integrity and honesty in its business operations are recognized and outlined in the Code. As Reverse Logistics Solutions tries to maintain ethical standards and comply with applicable laws and regulations, this Code is meant to concisely explain necessary protocols, rules, and other policies and processes. Each team member bears personal responsibility for incorporating this Code and the principles of Reverse Logistics Solutions into their work and encouraging other Reverse Logistics partners to do the same. Even though this Code flows through the Employee Manual and the Information Management Policy, Reverse Logistics should study and refer to both internal papers for further information on particular sections of the Code. The Employee Handbook is a collection of workplace norms and standards that include employment-related laws and regulations. At the same time, the Information Security Policy outlines Reverse Logistics Solutions' approach to the confidentiality, availability, and integrity of the company's data
Mission
Our goal is to make shopping more environmentally friendly by eliminating all return trash.
Principles
The trust and confidence we gain from our workers, customers, and shareholders are critical to our company's success. It's a good idea to ask yourself these questions before taking any action:
Will this enhance Reverse Logistics Solutions' image and encourage the company to do business with honesty and integrity?
Will it assist in the creation of a long-term workplace atmosphere in which Reverse Logistics Solutions may thrive?
Responsibilities
Be a Good Steward to the Planet
We think that by eradicating all wastage from retail returns, we may have a beneficial impact on the usage of our planet's resources. Furthermore, we prioritize shipping returns to their appropriate home – reuse, recycling, or disposal following environmental laws and regulations. We request that all business choices made regarding Reverse Logistics be considered in terms of the environment.
Be a Good Corporate Citizen
We engage in offering our time to help the communities in which we live. Workers at Reverse Logistics Solutions donate 1% of their time towards different activities and organizations.
Conflict of Interest
Reverse Logistics must avoid any action in which their outside and personal interests may negatively affect their activities and judgments on behalf of Reverse Logistics Solutions or interfere with their capacity to operate in Reverse Logistics Solutions' best interests. Cliff Locks, President of Reverse Logistics Solutions, can be hired as a consultant or Board member to suppliers, OEMs, partners, retailers, etailers. Reverse Logistics Solutions team members use common sense when deciding whether or not to receive gifts, discounts, favors, or services from a client, potential customer, rival, or supplier. Reverse Logistics team members must get permission from their direct supervisor before participating in any activity, transaction, or connection that may lead to a conflict of interest. Conflicts of interest could arise in the following areas: • Personal Investments • Outside Employment • Business Opportunities • Inventions • Colleague Relationships • Accepting Gifts • Reverse Logistics Solutions' Products and Services.
Antitrust & Fair Dealing
Reverse Logistics Solutions shall always comply with all relevant antitrust, competition, and fair dealing laws in the spirit of fair competition and promote moral and effective company development. Whether officially or informally, regulations and pricing will never be decided upon with rivals or unrelated parties and will always be established ethically and independently.
Anti-Corruption
Reverse Logistics employees are anticipated to act honestly and are prohibited from authorizing, encouraging, or giving money, gifts, loans, rewards, favors, or anything else of worth to any participant, entity, consumer, seller, government official, government agency, or political party (whether inside or outside the United States) is designed to persuade such individual, entity, government official, government agency, or political party. People who propose or pay a bribe may face civil and criminal consequences and Reverse Logistics Solutions. Team Members and other parties working on behalf of Reverse Logistics Solutions are also prohibited from taking bribes. Before accepting any offer of money, gifts, or anything else of value intended to influence a business decision at or for Reverse Logistics Solutions, should first obtain permission from the General Counsel. Routine gifts may be allowed under some limited situations.
Confidentiality & Intellectual Property
Reverse Logistics may not reveal sensitive information to any person or organization outside of Reverse Logistics Solutions without first obtaining authorization from their immediate supervisor, except for business conversations covered by Non-Disclosure Agreements. This policy aims to preserve Reverse Logistics Solutions' competitive advantages; even so, it does not prevent Reverse Logistics' employees from discussing their salaries or other employment conditions and circumstances. The Employee Handbook has further information on how to recognize and handle confidential and intellectual property. Nothing in this section is meant to take the place of Reverse Logistics Solutions' Proprietary Employee Information, Inventions, and Non-Competition Agreement.
Customer Privacy
The Reverse Logistics Solutions management team is dedicated to protecting the privacy of our users' details. The Privacy Policy of Reverse Logistics Solutions contains specific information about the company's commitment. Reverse Logistics Solutions is in charge of understanding what consumer information is, how to secure it, and how to handle, store, and delete it appropriately. To preserve our clients' privacy, Reverse Logistics Solutions is required to follow all rules, regulations, and guidelines about data privacy and protection. Breaches of our Information Security Policy or Privacy Policy may result in disciplinary action ranging from dismissal to legal action, depending on the circumstances.
International Trade Controls
Reverse Logistics Solutions must comprehend and comply with applicable international trade control rules and regulations in the United States and other locations where we do business to ensure that Reverse Logistics Solutions' business addresses the national security and foreign policy concerns expressed in the nations where we do business.
Public Disclosures & Business Records
All Reverse Logistics Solutions team members, particularly those in operating and financial positions, have a duty to monitor and record company outcomes transparently, precisely, and properly. You must promptly notify your supervisor if you detect any irregularity related to the integrity of our records.
Non-Discrimination
Reverse Logistics Solutions provides equal employment opportunities to all employees and applicants for employment without regard to race, color, national origin, ancestry, sex (including pregnancy), sexual orientation, gender identity or expression, age, religion, disability, genetic information, marital status, citizenship status, status as a covered veteran, or any other status protected by applicable federal, state and local laws. This commitment applies to all aspects of the employment relationship, including, but not limited to, hiring, placement, promotion, termination, layoff, recall, transfer, leaves of absence, training, compensation, and benefits.
Anti-Harassment
Reverse Logistics Solutions will not accept any kind of harassment in the workplace. Reverse Logistics Solutions employees have the right to work in a professional environment and be treated with dignity. The anti-harassment policy at Reverse Logistics Solutions applies to all supervisory, colleagues, and other individuals with whom Reverse Logistics Solutions has a connection in the workplace or work-related situations. Please see our anti-harassment policy in the Employee Handbook for further information. Any team member who observes harassment or believes they have been harassed should report the incident to the Reverse Logistics Solutions management team using the complaint processes outlined in the Employee Handbook. Reverse Logistics Solutions forbids retaliation or discrimination against any Reverse Logistics employee who opposes or reports harassment or other forms of illegal discrimination.
Employee Privacy
Staff personal information is collected and stored by Reverse Logistics Solutions but should only be accessible following Reverse Logistics Solutions rules and local legislation. Employees' private details are only used and handled for valid company purposes with appropriate permission. The Worker Privacy Policy has more information.
Health and Safety
Reverse Logistics Solutions is committed to delivering a secure, safe, and healthy working environment. This indicates that Reverse Logistics Solutions do not tolerate actions or threats and violence, intimidation, or hostility. Weapons or dangerous devices are not allowed at any Reverse Logistics Solutions facility, partner facility, event, or corporate business unless they are legally authorized and approved with prior written company permission. Reverse Logistics employees must arrive ready to work, and they should ensure that their conduct is acceptable and does not risk others' safety or break any laws. All relevant occupational and environmental health and safety regulations shall be followed by Reverse Logistics Solutions.
Security of IT Assets
Reverse Logistics Solutions are expected to safeguard Reverse Logistics Solutions IT assets. Reverse Logistics Solutions IT assets include electronically stored information, software, and applications; communication systems and equipment; and computing equipment, IT networks, and memory storage devices.
Conclusion
Reporting & Retaliation
The Reverse Logistics Solutions Policies provide that any violation of this Code may lead to penalties. Team members are responsible for reporting potential Code breaches to the management team. Anonymity is assured. There will be no retaliation if you report suspected breaches. In line with the Code and other Reverse Logistics Solutions Policies, Reverse Logistics Solutions will examine any suspected breaches and take necessary action. Any inquiry into the reported misconduct is likely to include full participation from Reverse Logistics Solutions. The policy against retribution at Reverse Logistics Solutions does not imply that individuals who engage in illegal behavior may avoid penalties by reporting the wrongdoing and alleging that any punishment is retaliation.
Furthermore, Reverse Logistics Solutions promote self-reporting. In many cases, self-reporting may be a mitigating factor in determining what disciplinary actions should be implemented in the case of inappropriate behavior. Failure to disclose a knowing violation of the law, the Code, or other Reverse Logistics Solutions rules by someone else may result in disciplinary action for employees and, following relevant legislation, termination of your employment/ connection with Reverse Logistics Solutions.